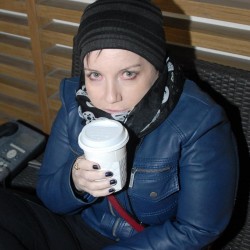 Janine Kerr – Australian Biz Dev
With over eight years of experience in television and twenty years of experience in the music industry, Janine has expanded the agency's footprint in Australia.
Janine was most recently vice president of Fox Sports Music based in LA, leading creative on music for all in-show and promos under the Fox Sports Group. While there, Janine was instrumental in championing numerous deals for the Jingle Punks team within the entertainment space, including a collaboration with rapper Lil Wayne for Fox Sports 1's new show, Skip and Shannon: Undisputed. Prior to that, Janine was Director of Promo Music Services at NBC Universal where she first started working with Jingle Punks. Janine has also worked at EMI Records, Sony/ATV Music Publishing, Mushroom Group, and was a founding editor of Beat Magazine.